I lived in Roma Norte for a year and is a really cool place to stay if you love art galleries, shopping from emergent designers, street art and eating at trendy restaurants that everybody puts on bucket lists. The neighborhood is very french looking with beautiful buildings and streets.
WHAT CAN YOU EXPECT
FOOD
Great street food
Lots of good coffee shops
Local restaurants
Cool restaurants like Lalo, Rosetta, Meroma and Máximo
Sidewalk tables
Cool bars and cocktail places
Rooftops
CONNECTIVITY
Centrally located
Beautiful walkable streets with lots of greenery
Easy access to the subway and metrobus
50 min walking to Polanco
10 minutes walking to Juarez
10 minutes walking to Condesa
35 minutes walking to the Historic Center
SAFETY AND SURROUNDINGS
Main streets are busy at night with lots of bars.
Small streets are quiet and cool.
It's very safe but mind your stuff specially your cell phone and avoid dark streets at night.
SERVICES
Lots of gyms, yoga studios and an open-air jogging track.
Good supermarkets, drugstores and hospitals in the area.
Ecobici system (public bicycles for rent).
Lots of banks.
Cool squares to watch dogs and people.
CONS
It's a super hip place, if you want something more traditional you might like Condesa better.
It's far from Coyoacan area and the south of the city
If you are a museum person the major ones are far from here, but you can walk (30 -45 minutes) or take an Uber.
PROS
You'll be close enough to everything trendy and cool.
This area is home to the best restaurants, shops, and bars.
Coffee shops are amazing.
The place for art shopping, tons of art galleries, and tiny museums.
After a night out you can literally crawl to your hotel.
The streets are beautiful, you'll find great shops and cafes, and it's perfect for people and building watching.
Dog lovers MUST stay here it's one of the most pet-friendly areas ever.
EXTRA TIPS
Try to find a hotel at Colima street, or at any street between Frontera and Tonalá and Durango and Zacatecas. The area market on the map is the best, safer and better located.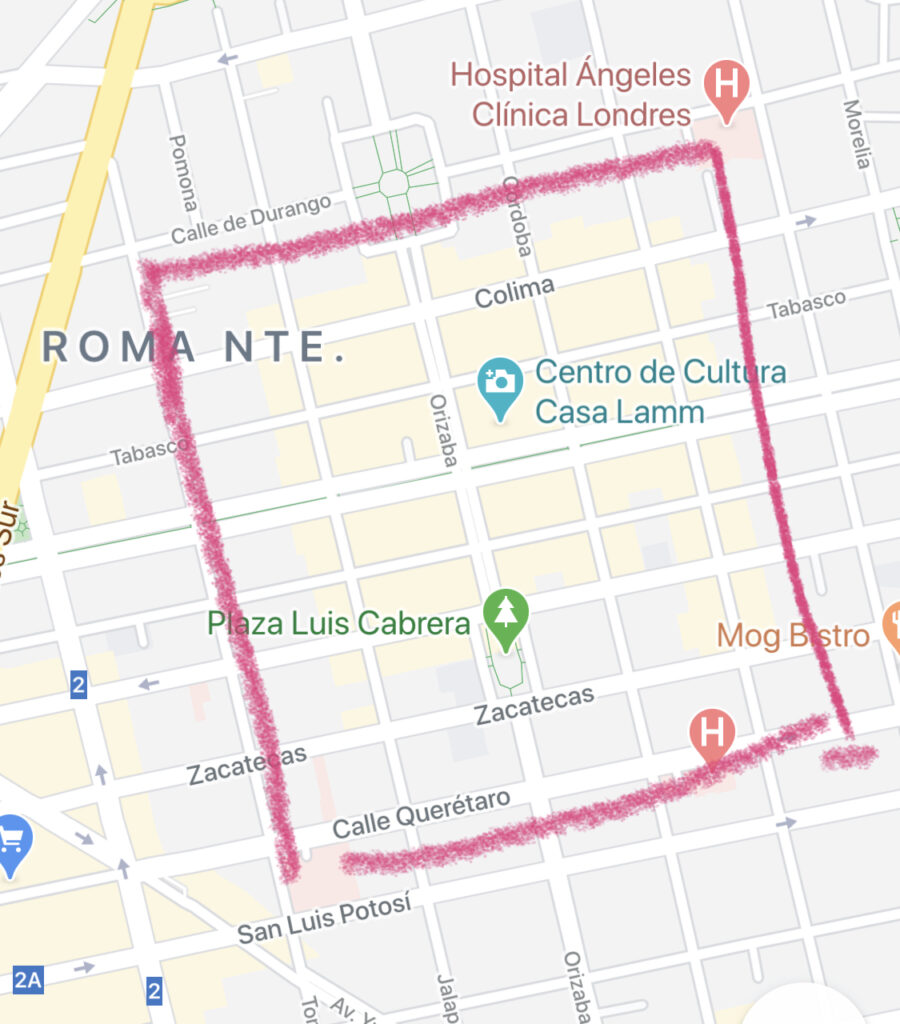 ---
Find cool things to do at Roma Norte
Licorería Limantour
This is the 17th best bar in the world, and one of the best bars in the city, you´ll always find amazing new cocktails and if the menu doesn´t appeal to you, you can ask …