The street is the best place for having a good taco, these are the ones you´ll need to hunt down while visiting the city.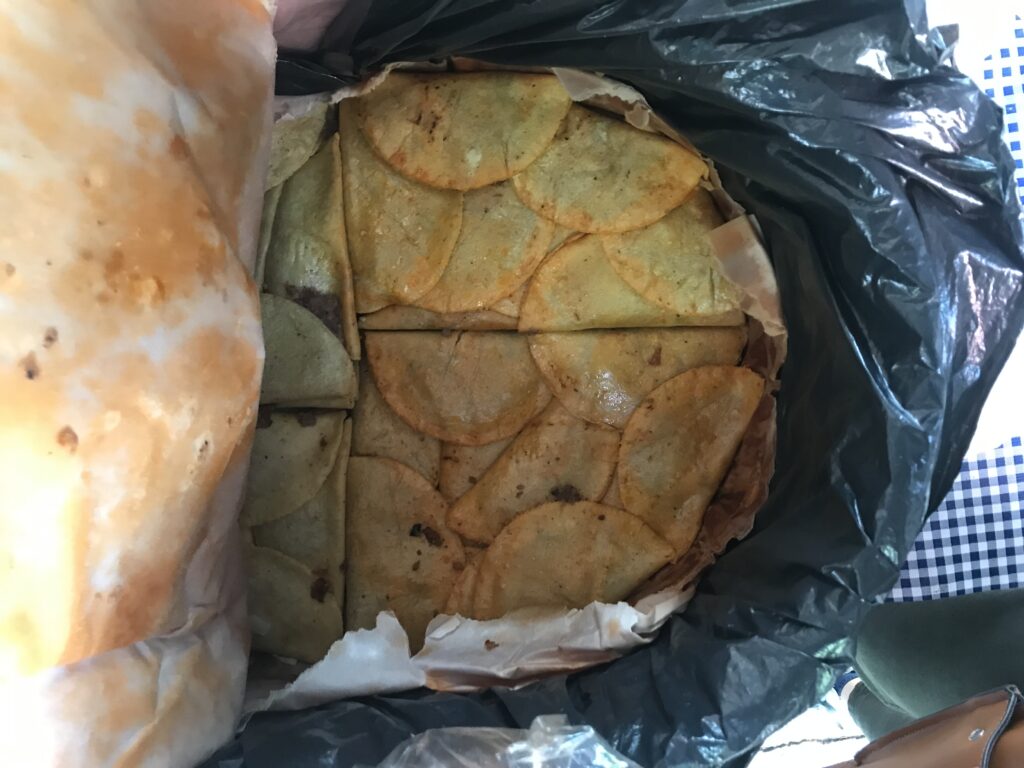 Canasta
Oily, delicious and cheap, the most common flavors are chicharrón (pork), beans, potatoes or adobo.
Find them on a bike riding around the city,
Average cost: $7 – $10 mxn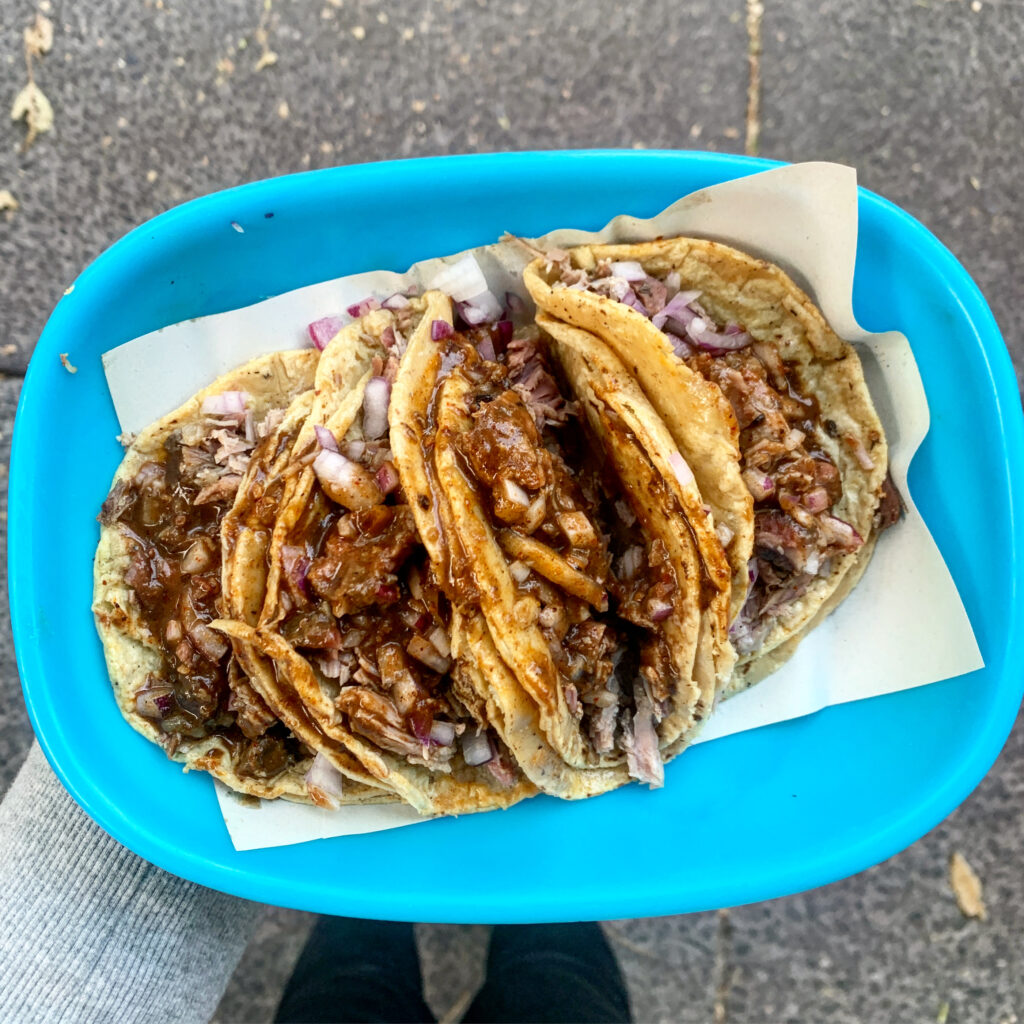 Birria
The traditional recipe is made with goat, but in the city we make them with beef, slow cooked, with a characteristic red birria sauce and a cup or broth as a pairing.
Average cost: $8 – $20 mxn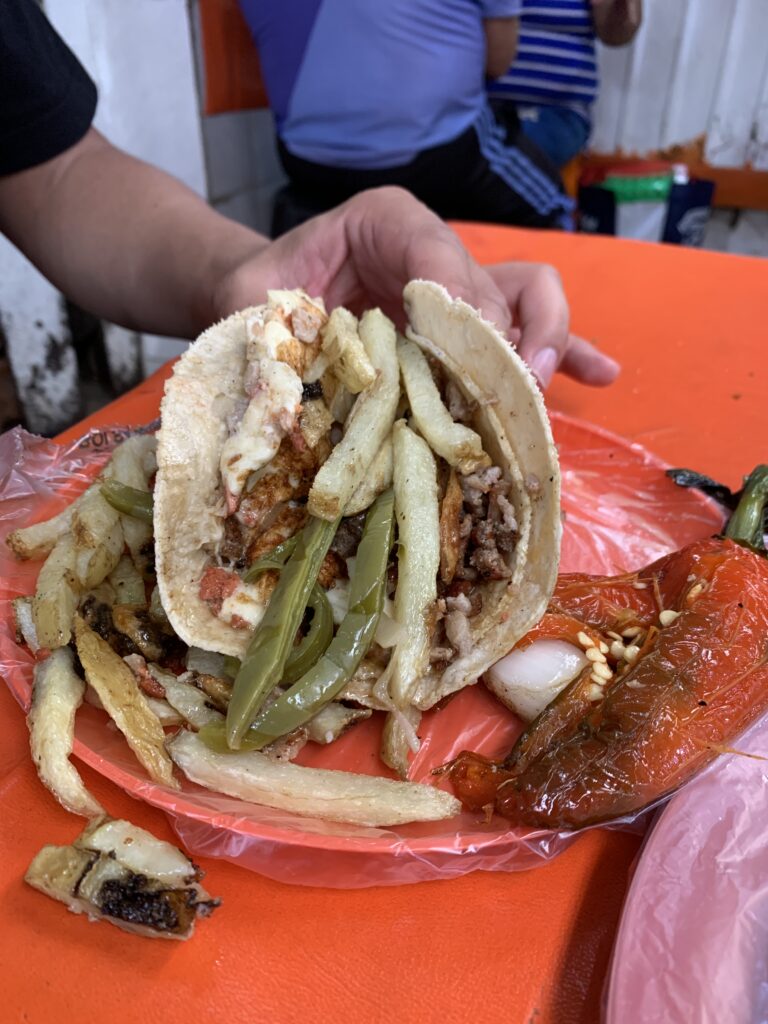 Bistec con papas
Steak and fries, you can order it with cheese, or make a campechano (with chorizo) they usually have nopales (cactus) and other toppings like beans, onions, pápalo and green or red sauce.
Average cost: $15 – $35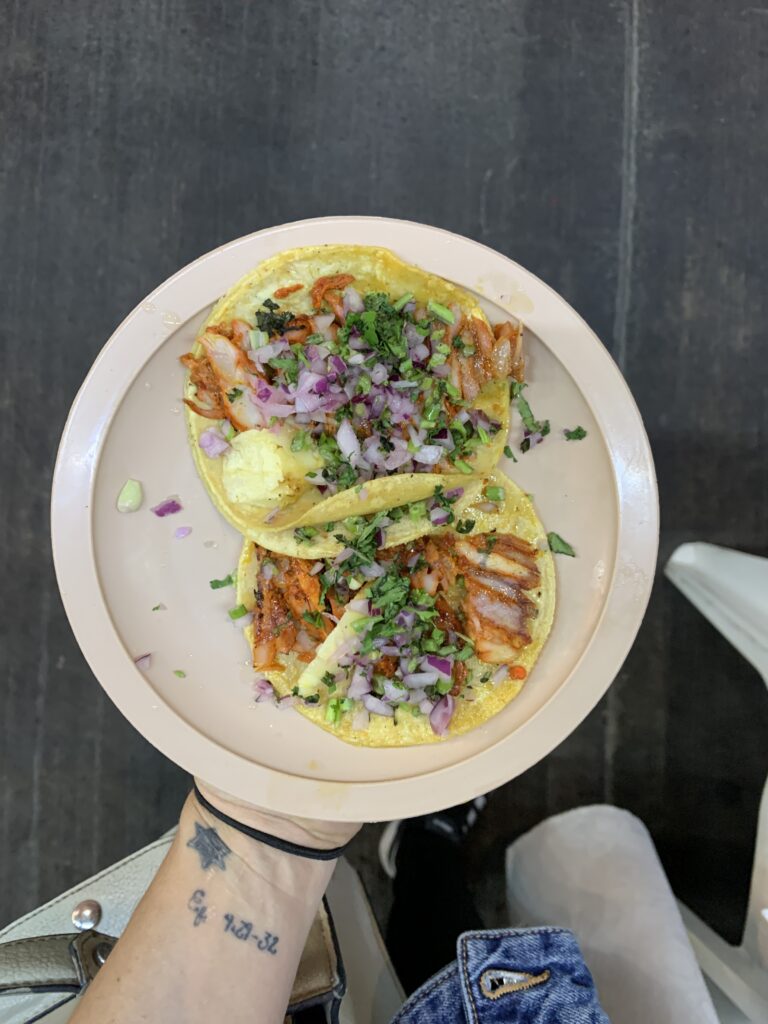 Al pastor
Pork with adobo made like a shawarma (that´s actually it´s origine) with pineapple, onions and cilantro. Ad lime, salt and the sauce you prefer.
Average cost: $10 – $30 MXN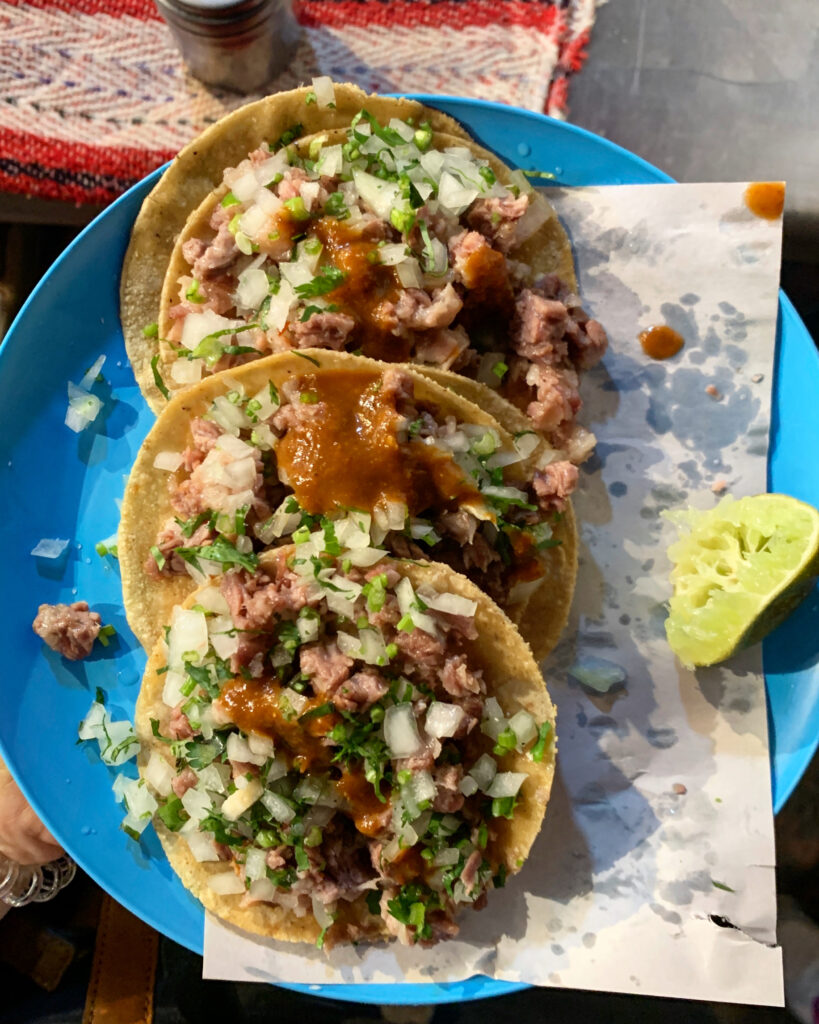 Suadero, tripa, lengua
Often sold at the same stall, All the meat is floating happily in what we call the meat jacuzzi. Slowly getting confited in lard ready to be chopped into a taco. They have lots of options: Suadero is brisket, tripa is intestines, cachete is cheek and ojo, eye balls.
The tongue (lengua) is usually steamed and cut into slices rather than chopped.
Don´t forget the sauce and some pápalo, the green herbal bouquet standing next to the toppings.
Average price: $7 – $25 MXN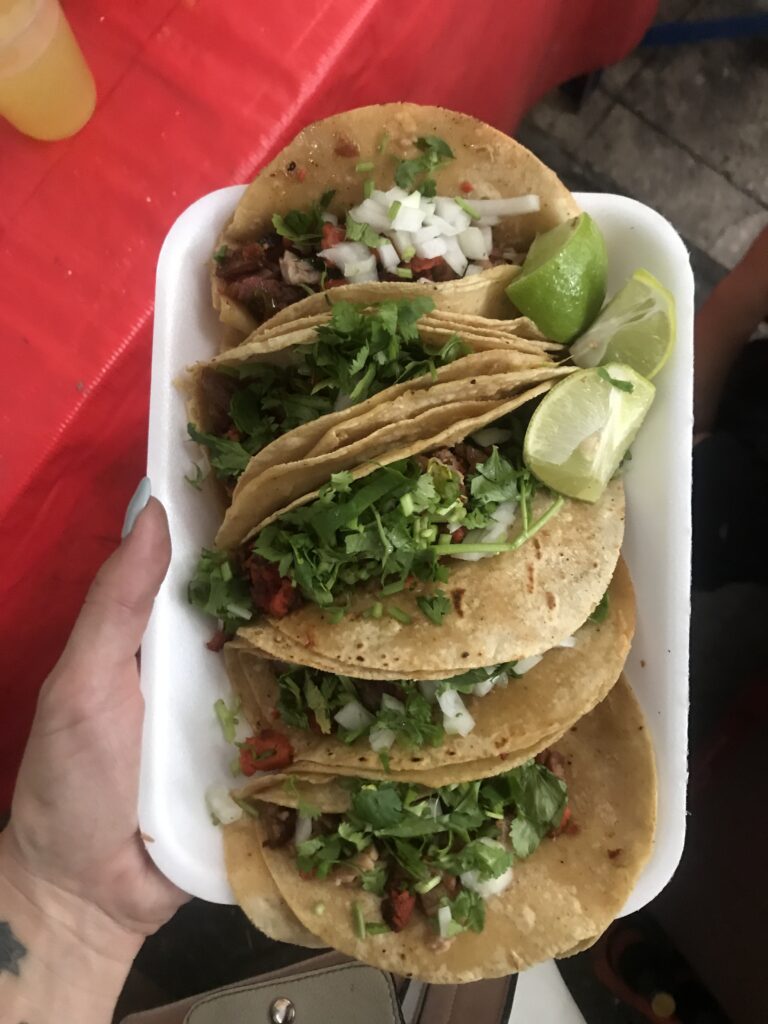 Campechano
If you put chorizo on a taco, that´s a campechano. It can be steak and chorizo, cecina and chorizo, suadero and chorizo.
Average cost: $10 – $30