If you read my other post about Pollo Bruto you already know I love this place and breakfast is not the exception.
WHAT MAKES IT SPECIAL
The chicken of course is awesome, but also all the combinations and creative dishes, youñll get a huge breakfast and be ready to explore the city.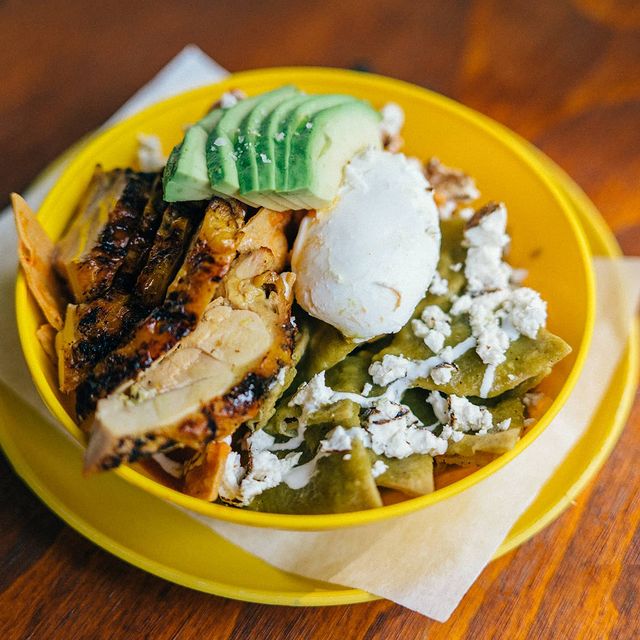 WHAT YOUR SHOULDN'T MISS
The horchata water with espresso is a great way to start your breakfast, then, chilaquiles with grilled chicken or the enchiladas suizas with creamy sauce and grated cheese and if you want to go big, have a chilquiles torta and be happy. They also have a very interesting french toast with a grilled plantain.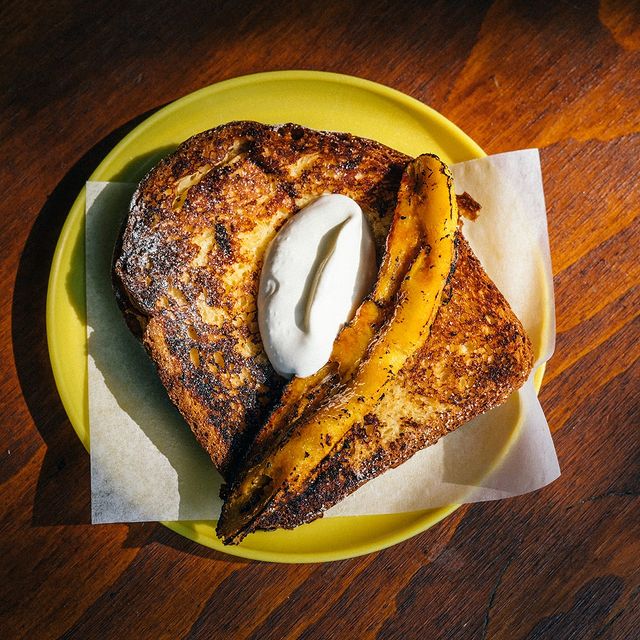 IMPORTANT INFORMATION
Price Range: 20 USD per person (plus tip)
Extra features: Sidewalk tables and delivery
Address: Aguascalientes 93, Roma sur, Cuauhtémoc
Operating hours:
Mon– Sun 12:30 – 22:00
Phone: 5553200448
Instagram: pollobruto