Everything about this place is AWESOME, the chicken is juicy and flavorful and all the ingredients are fabulous so, there´s nothing bad in this menu, and I´ve tried literally all.
WHAT MAKES IT SPECIAL
Emiliano the chef comes from high-end cuisine, and you can totally tell by the perfect preparation, but Pollo Bruto is a very cool and relaxed place where everything you try on the menu will make you do a happy dance.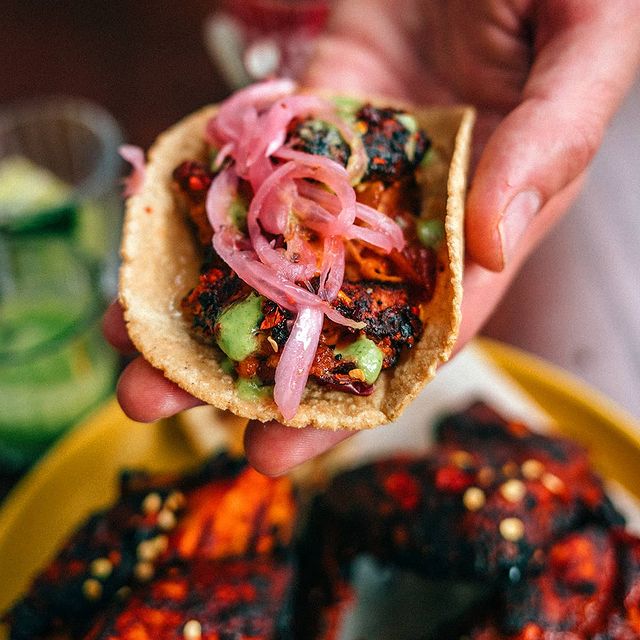 WHAT YOUR SHOULDN'T MISS
Uff this is very though, I love the red adobo chicken taco, the guacamole, the pico de gallo, all the burritos, The naranjada is awesome, with some orange juice sparkling water and salt on the rim, you definitely need to try their weekly slushy with tequila or mezcal and the desert, the key lime pay ice cream sandwich. Plus they have options for vegans!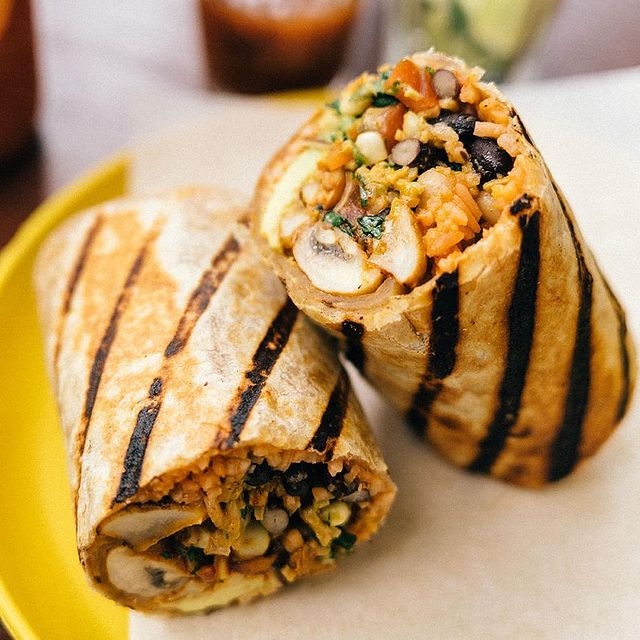 IMPORTANT INFORMATION
Price Range: 20 USD per person (plus tip)
Extra features: Sidewalk tables and delivery
Address: Aguascalientes 93, Roma sur, Cuauhtémoc
Operating hours:
Mon– Sun 12:30 – 22:00
Phone: 5553200448
Instagram: pollobruto