This is one of the newest, busiest, and hippest places for eating seafood Sinaloa style. The music is LOUD, the service is fast and the food is extra fresh if you want to try the northern style of seafood with lots of raw products and spicy sauces this is your place.
WHAT MAKES IT SPECIAL
Chava had many restaurants before, but this particular place was created during the pandemic, he started selling this amazing seafood over Instagram and deliver it on weekends only, then a group of investors noticed him and the rest is history.
Banda and corridos are plating loudly in the background while busy waiters run around carrying amazing dishes. The music, the drinks, and the spectacular food make this place a very unique experience.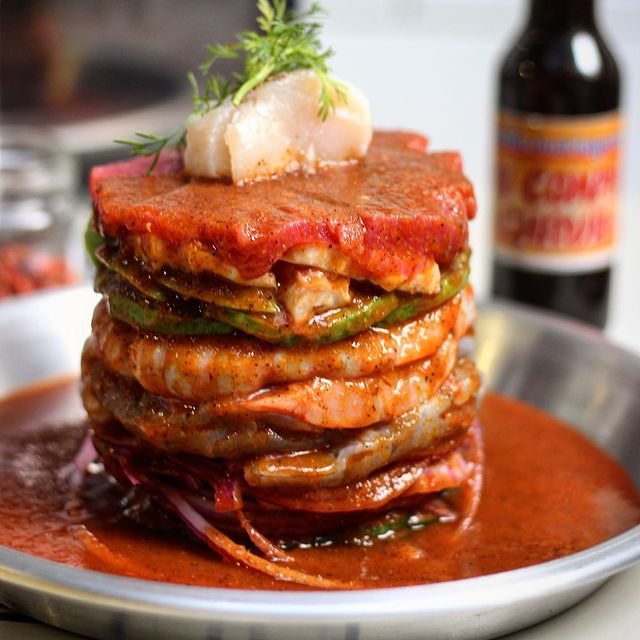 WHAT YOUR SHOULDN'T MISS
The seafood tower above, the zarandeado fish, the shrimp conchas, any fresh oyster and basically just ask the waiter for the freshest things and prepare yourself to feast on raw scallops, giant shrimps, and perfectly cooked octopus.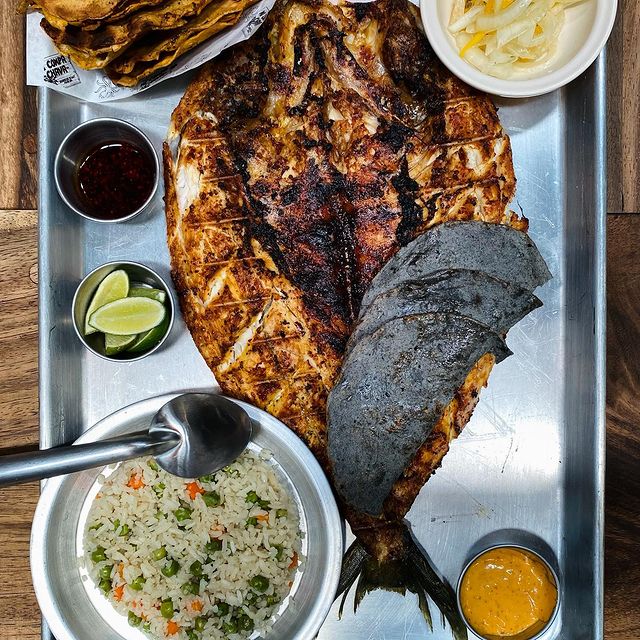 IMPORTANT INFORMATION
RESERVATION IS ADVISED IN WEEKDAYS, they don´t have reservations on weekends arrive early or prepare to wait A LOT.
Price Range: 35 USD per person (plus tip)
Extra features: Sidewalk tables
Address: Colima 150, Roma Norte, Cuauhtémoc
Operating hours:
Tue– Sun 12:00 – 20:00
Phone: (55) 7838 5054
Instagram: @micompachava