Spend the day at Condesa walking, eating, and shopping. This walk, includes design, art, boho clothes, ice cream, and great coffee and cocktails.
Walking distance: 3.3 km – 2 miles
Best days to do it: Tuesday – Sunday (on Monday most places are closed)
Bets time to do it: you can start at 11:00 am (consider that most shops close at 18:00)
Get Google directions : HERE
THE STOPS: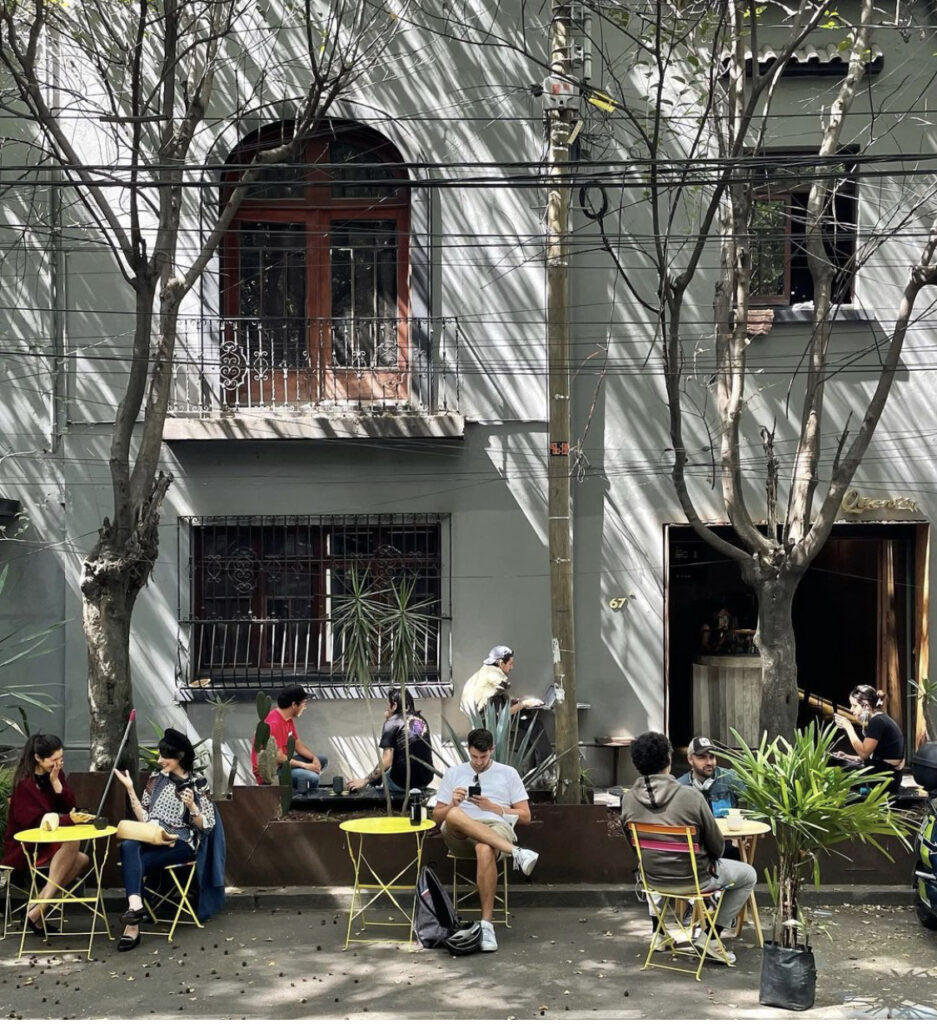 STOP 1: QUENTIN
One of the favorite spots in Condesa for a great cup of coffee and a pastry. Start your day sitting on the sidewalk watching the people walk their dogs.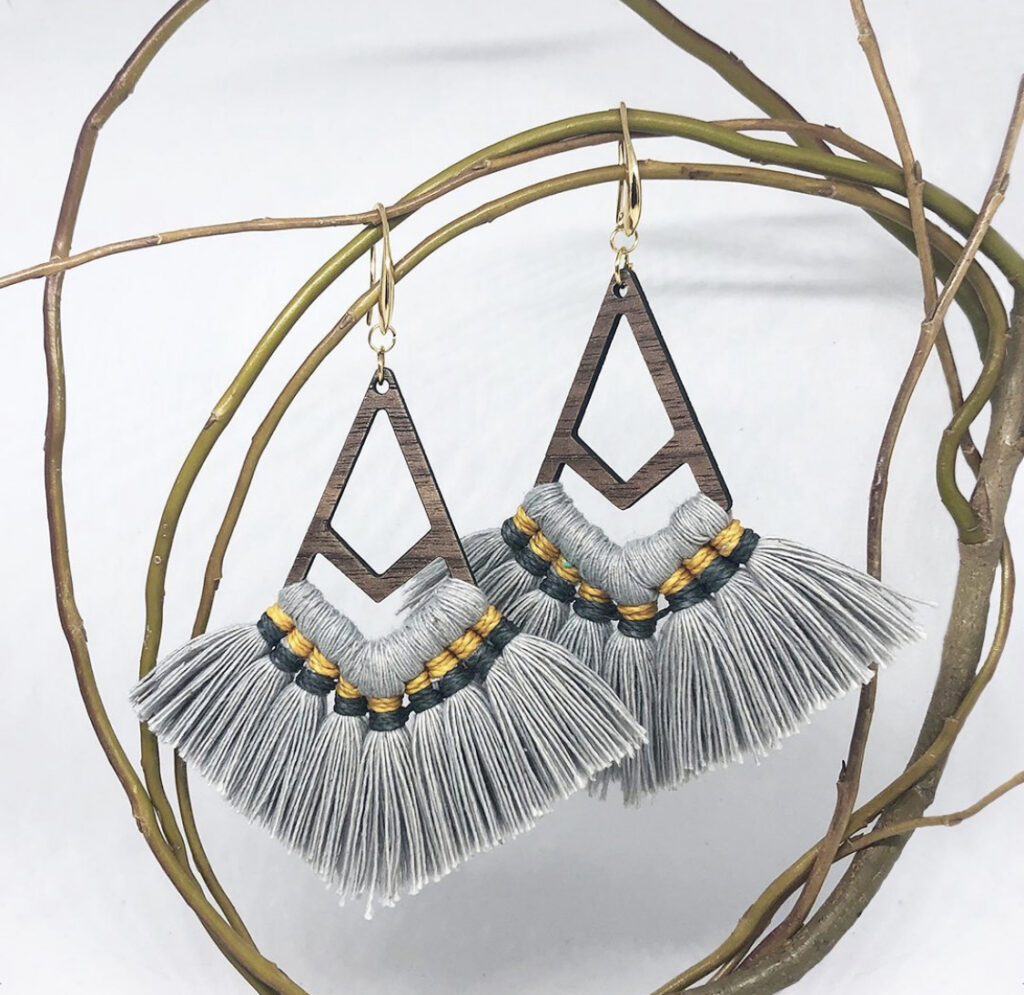 STOP 2: KUUK UM
If you love boho-style clothes, accessories, and home decor this is your place, find gorgeous hats, earrings, and clothing. The perfect place to find a gift for your best friend.
If you are into boho clothes also check Rapsodia (it´s Argentinian but super cool and beautiful)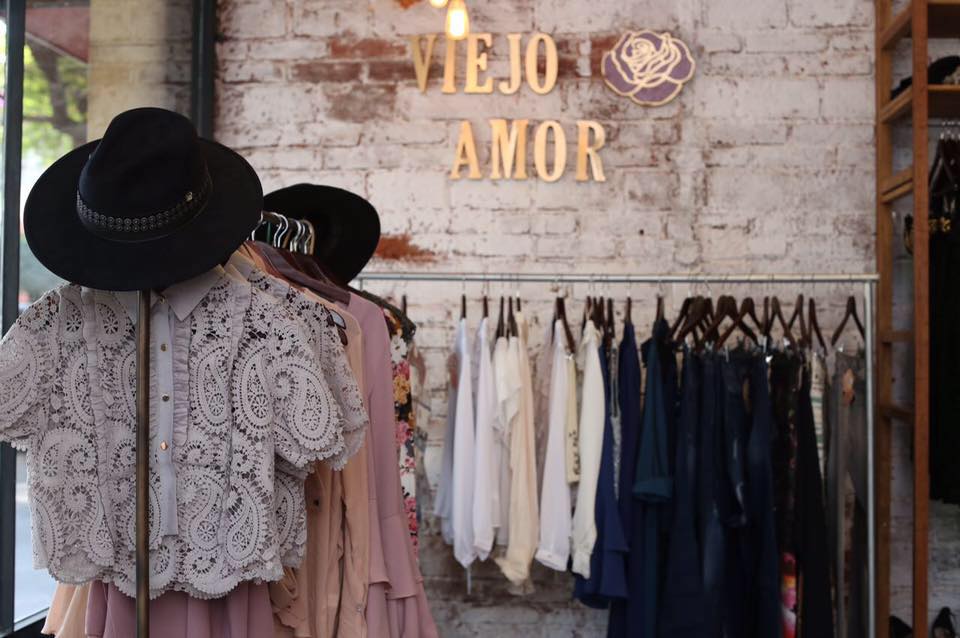 STOP 3: VIEJO AMOR
Great curation of romantic style clothes and shoes, they also have a cool vintage section that you´ll adore.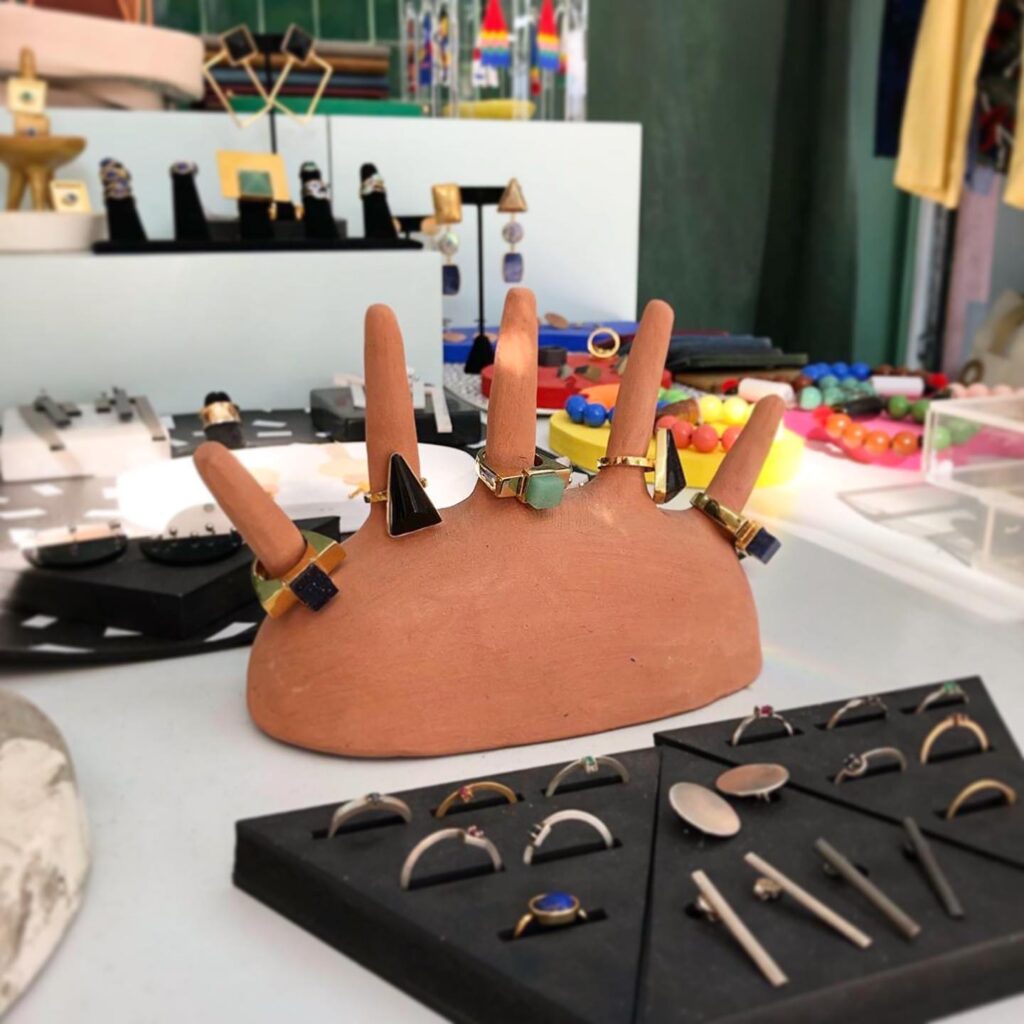 STOP 4: ART AND DESIGN CORNER
Here you can visit three amazing shops:
Columpio: clothes, jewelry, accessories
Mooni: an amazing selection or art pieces, ceramics, prints and originals from LatinAmerican emergent artists
Cardón: Designer clothes in black and white
STOP 5: ROXY
This ice cream shop has been here since forever, try their great sorbets made with seasonal fruit, their flavor selection is brilliant.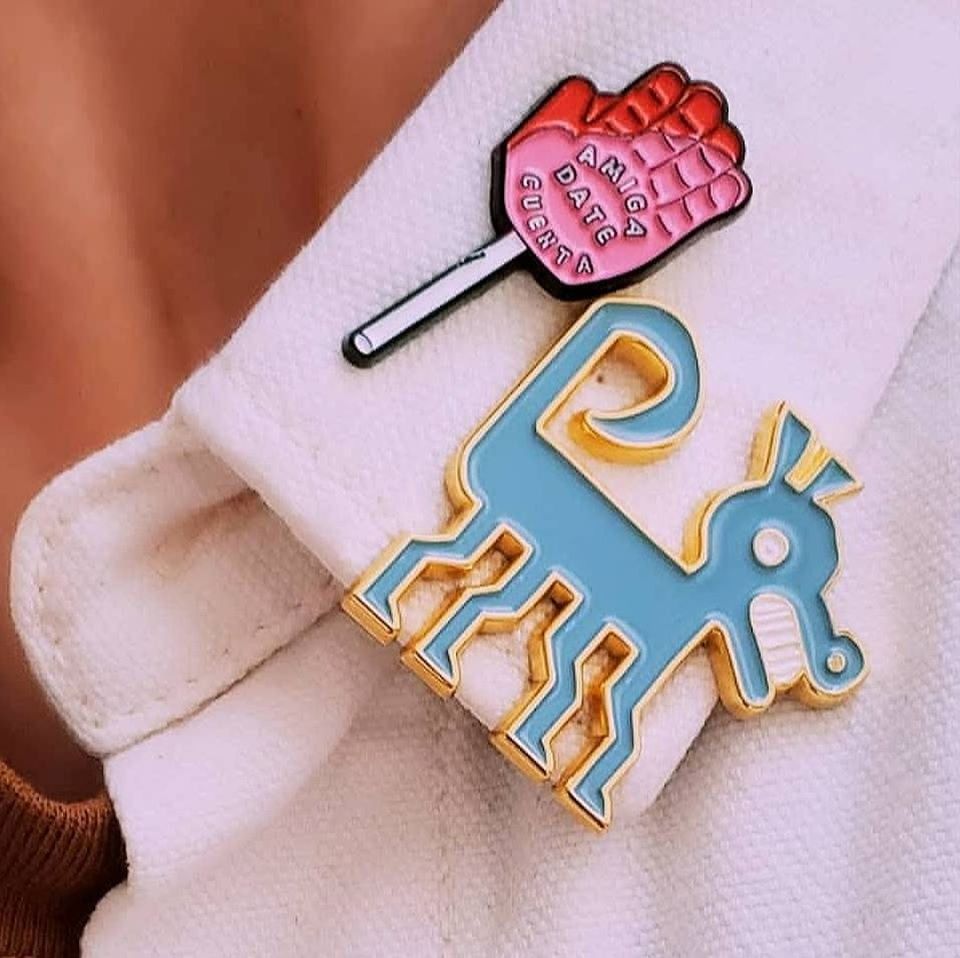 STOP 6: CASA SALT
An amazing concept featuring really cool Mexican artist and designers. You´ll find notebooks, candles, plant pots, clothes, prints, pins, jewelry and more.
If you like flashy cool and feminine clothes checkout PinkMagnolia (very close from here)
STOP 7: CAFÉ MILOU
A beautiful and cozy place for a quick glass of wine and one or two bites, they have delicious french food and an adorable sidewalk with tables where you´ll enjoy the trees and the many dogs walking by.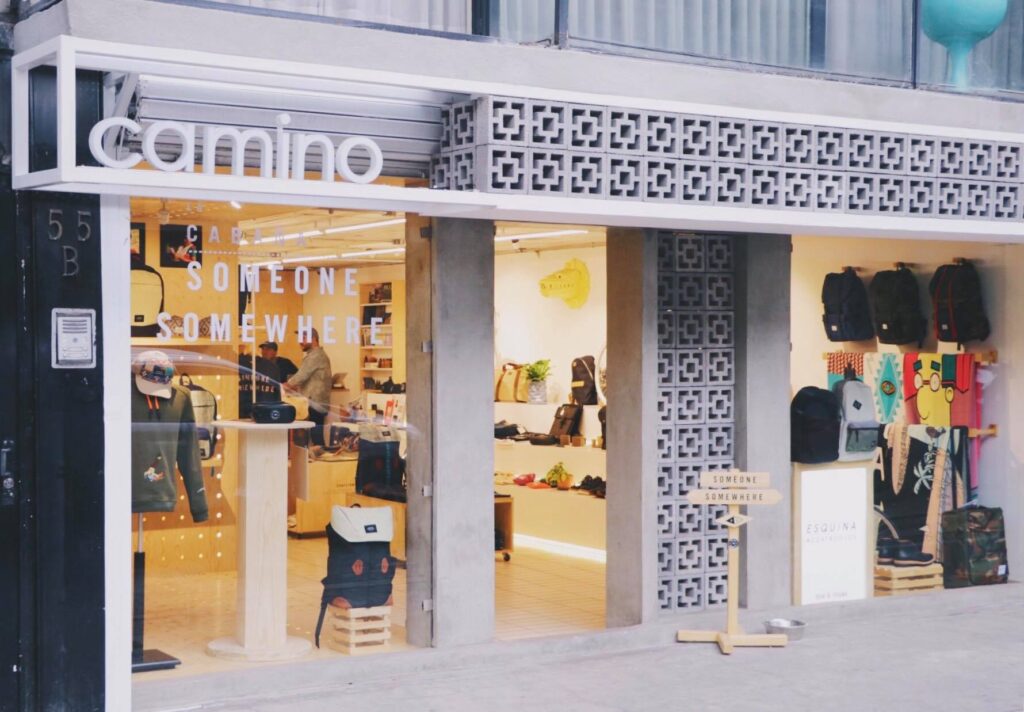 STOP 8: CAMINO STORE
Contemporary design, clothes, accessories, art, backpacks, and great gifts for your loved ones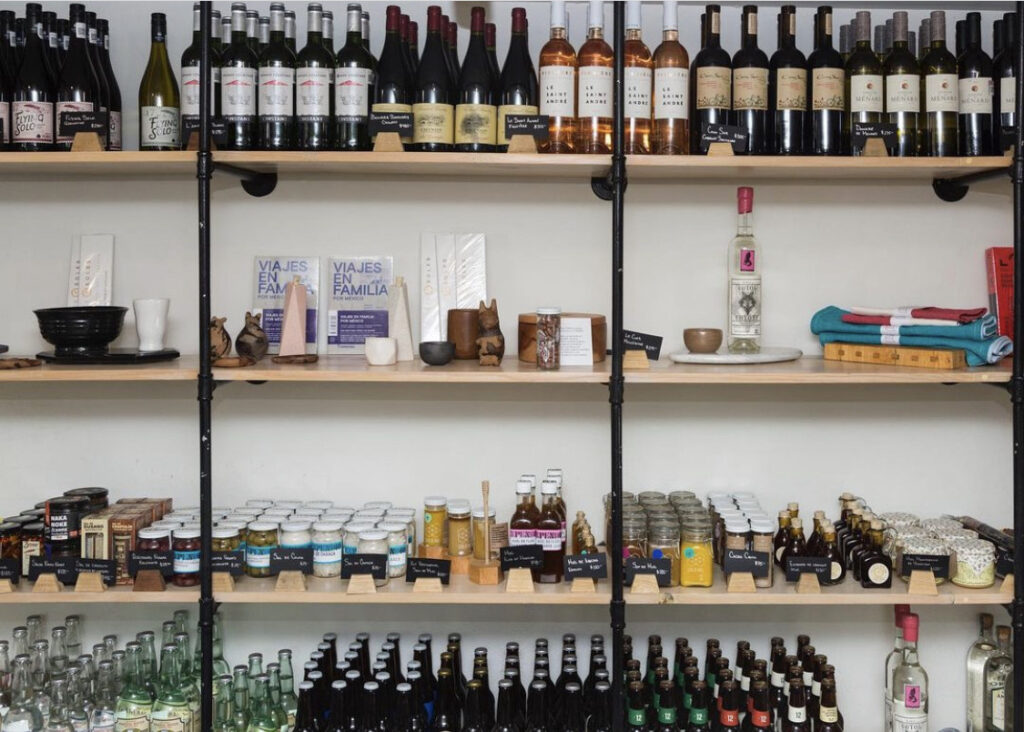 STOP 9: EXPENDIO DURANGO
The coolest place for sauces, chocolate, oils, wine, coffee, cold brew, cooking books, and everything food-related. Fun fact they are part of the famous Contramar, and many of their products are made by Contramar´s chef.
STOP 10: PALMARES AZOTEA
After all the walking and shopping this rooftop is perfect for relaxing, having ceviche, or a cocktail while enjoying the beautiful weather of the city.
*Pictures courtesy of Quentin Kuuk.um ViejoAmor Columpio Casa Salt, Café Milou, Camino Store, Expendio Durango, Palmares Azotea