An oasis in the middle of the city, with delicious Asian vegan food, cool drinks, and a healthy shop with lots of goodies.
WHAT MAKES IT SPECIAL
The place is simply beautiful, each table is a little oasis that transports you to Thailand, the vibe it´s so amazing that you´ll feel instantly relaxed while sipping a kombucha or a fresh coconut water.
The menu is completely vegan, they have lots of cool options, from noodles to sushi rolls, and also the mocktails selection is refreshing and healthy.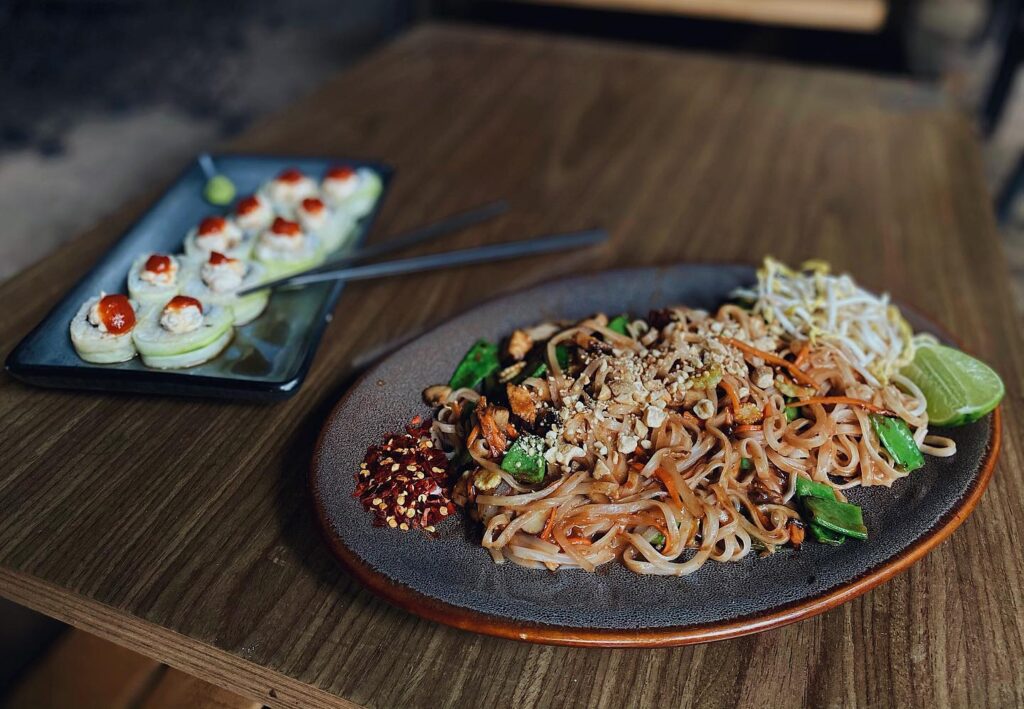 WHAT YOUR SHOULDN'T MISS
The spicy ahi rice cakes made with watermelon simulating tuna, the truffle udon, the kimchi rice and the pad thai.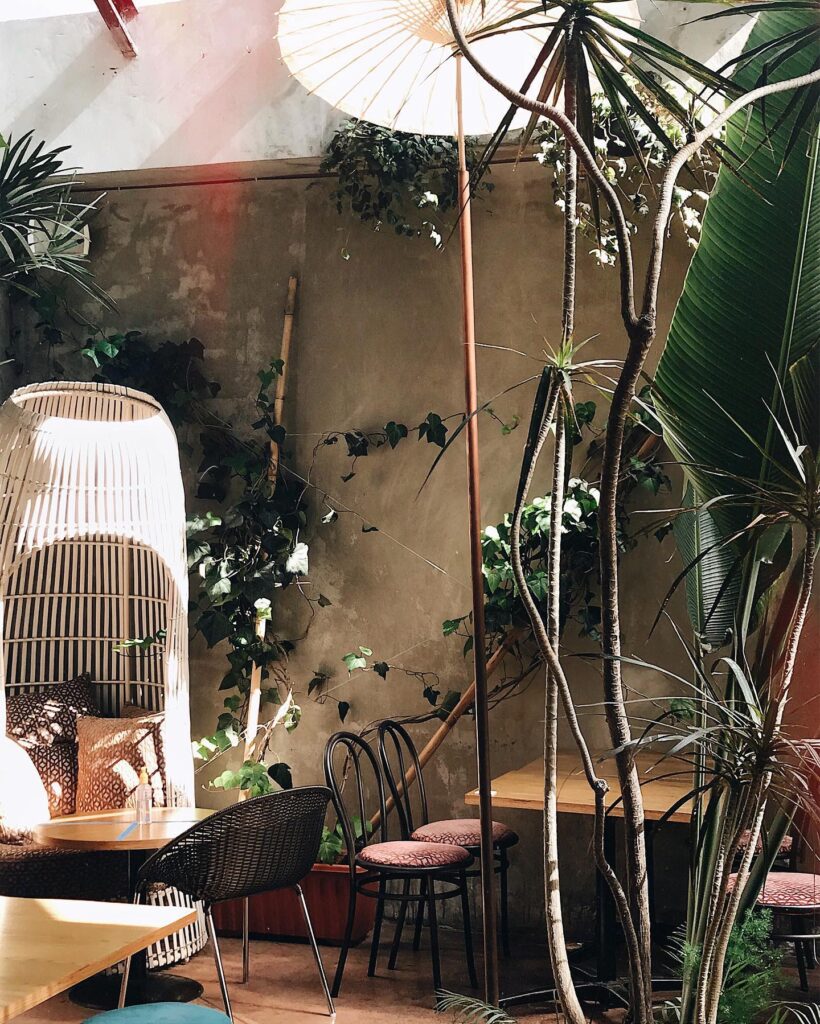 IMPORTANT INFORMATION
Price Range: 30 USD per person (plus tip)
Extra features: healthy shop, cool mocktails.
Address: Puebla 120, Roma Nte
Phone: 55 5122 7625
Operating hours:
Mon to Fri 13:00 – 21:30
Sat and Sun 11:30 – 21:30
Instagram: @Plantasiacafe
Website: https://www.plantasia.cafe/