Cheap, delicious, and vegan street tacos. A no brainer for every vegan taco lover
WHAT MAKES IT SPECIAL
The price is definetely a plus, you can eat delicious, healthy vegan tacos for little money. The toppings are also delicious and allow you tompersonalize the already yummy tacos.
This is the right place for those foodies who have heard amazing things about suadero, al pastor, or chorizo but couldn´t try them because they don´t eat meat. Here they have the real street flavor in a vegan yet accurate version.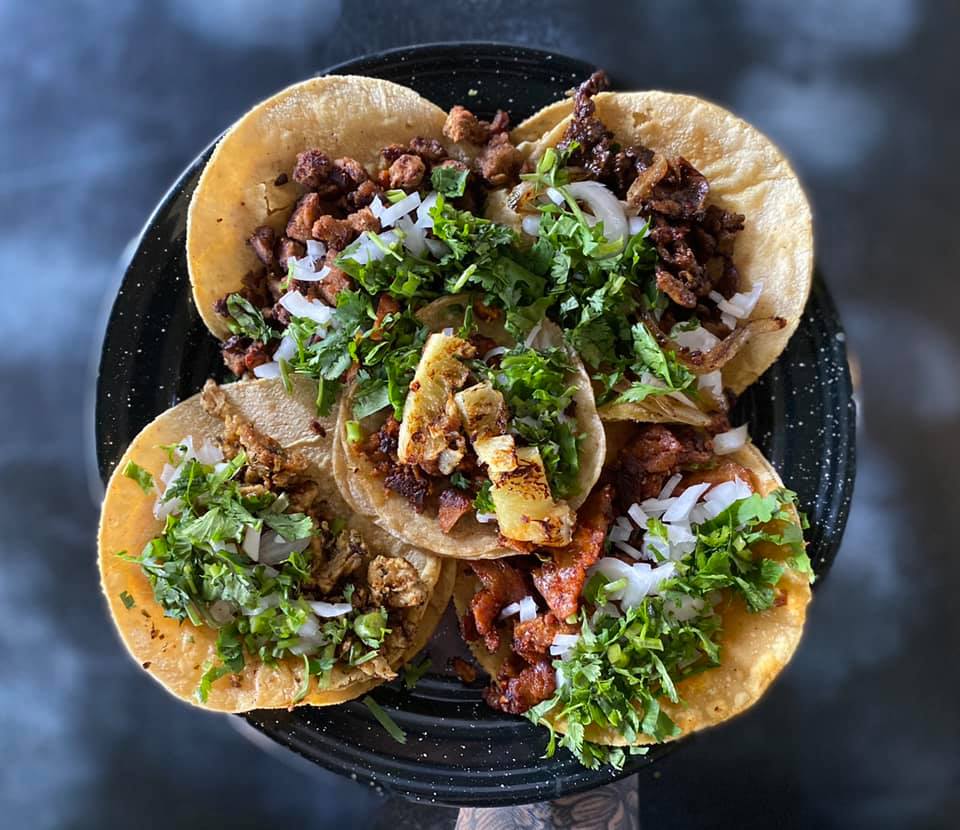 WHAT YOUR SHOULDN'T MISS
My favorite is the mushroom alambre, the al pastor tacos, and the suadero. I love the potatoes topping and also the pico de gallo with pineapple. Consider that they always have a line and sometimes they take up to 30 minutes to serve you.
IMPORTANT INFORMATION
Price Range: 5 USD per person (plus tip)
Extra features: street food
Addresses:
Calle Manzanillo 18, Roma Nte
Coahuila 69, Roma norte
Phone: 55 6116 6266
Operating hours:
Mon – Sun: 14:00 – 24:00
Instagram: @Por_siempre_vegana:taqueria