This place is perfect for a quick bite if you are looking for something delicious and surprising, you´ll find it here.
WHAT MAKES IT SPECIAL
They are specialized in Japanese style sandwiches called Sandos, its called tres because the menu was made by three chefs from Edo Kobayashi´s group. Who TF are they? Where basically the ones who have been spreading the true Japanese culture in Mexico City. They have several restaurants like Rokai and bars like Tokyo Music House.
The place has only two tables on the sidewalk, you´ll find delicious sandwiches, good entrees and amazing desserts but also very cool natural wines, kombuchas and beer.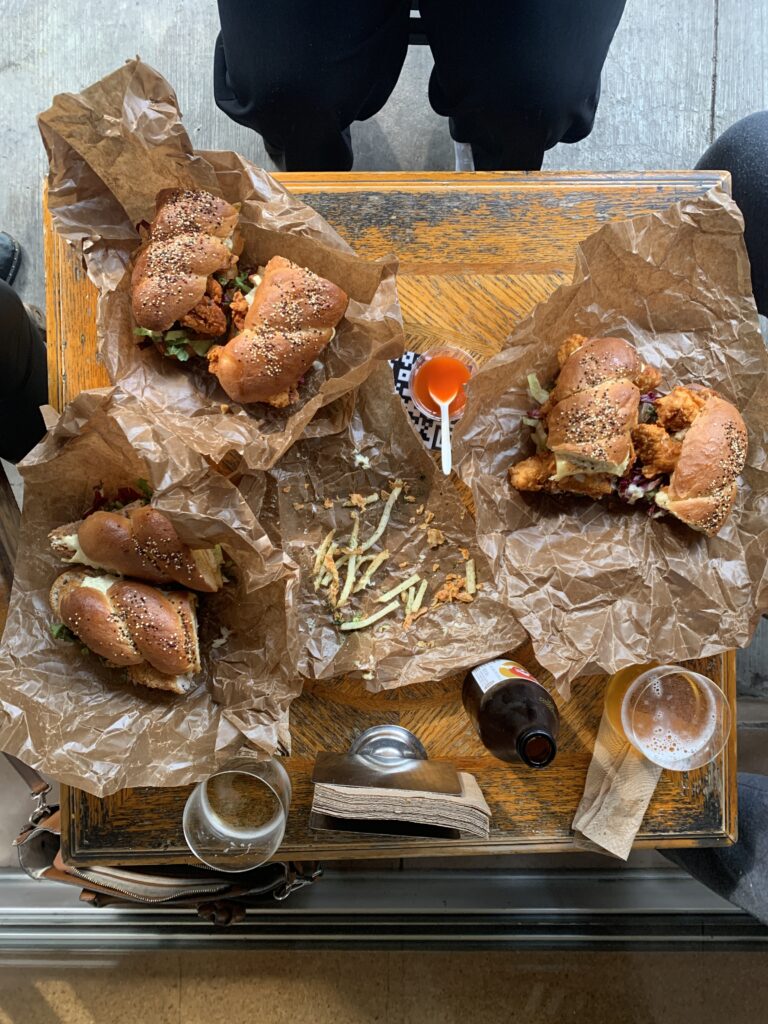 WHAT YOUR SHOULDN'T MISS
The french fries with kimchi, the fried green tomatoes, the fried chicken sandwich, the yakisoba sandwich, the spicy garlic shrimp, and any dessert you´ll absolutely their fun dessert menu.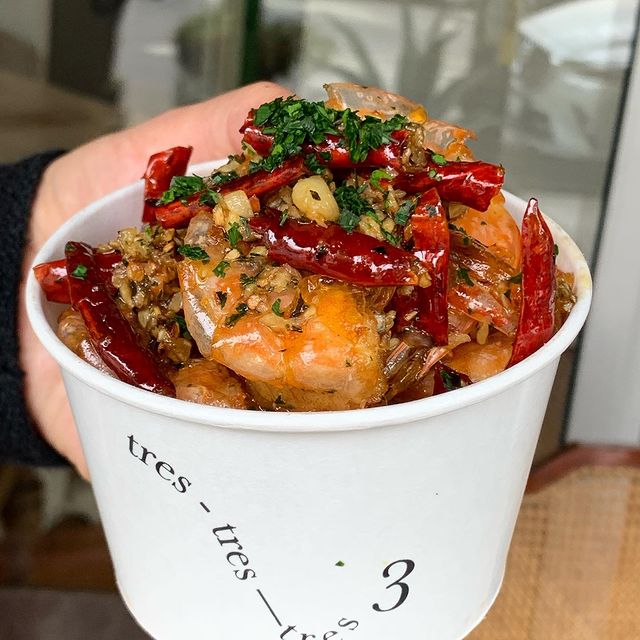 IMPORTANT INFORMATION
Price Range: 20 USD per person (plus tip)
Extra features: Sidewalk tables
Address: San Luis Potosí 116, Roma Norte
Operating hours:
Mon – Sun 12:00 – 21:00
Phone: 5562349899
Instagram: @_tres_official_