I love this tiny place in the middle of a beautiful park, if you want something vegan yet delicious and healthy this is the right place for you.
WHAT MAKES IT SPECIAL
The dishes are very creative you can find traditional ones like daal, but also some fun currys like the one made with pistachios, almonds and potatoes, and green peas balls. They have a Prix fix menu that includes lassi, samosas, curry, rice, and naan for $155 MXN (like 8 USD).
The chef and owner is Mexican but he spent some time in India and became in love with the food and culture, now he manages this tiny and charming place in the middle of one of the most beautiful neighborhoods in the city.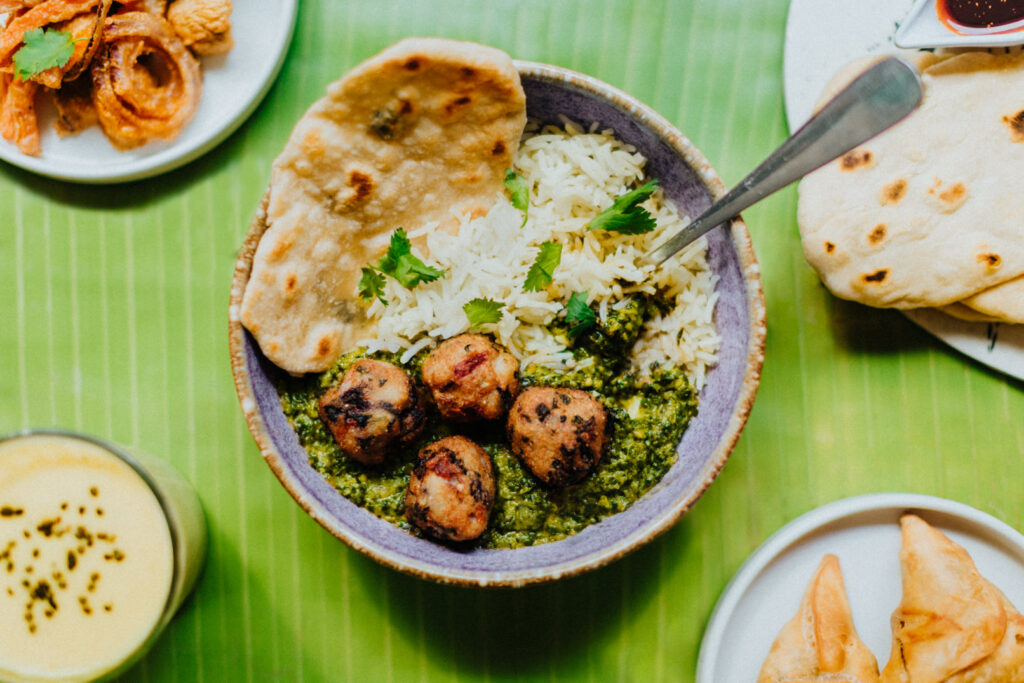 WHAT YOUR SHOULDN'T MISS
I love the lassi here because is made with coconut milk (vegan) also the mutter curry made with tomatoes and cashews is delicious.
IMPORTANT INFORMATION
Price Range: 10 USD per person (plus tip)
Extra features: outdoor tables
Address: Santa María 17, local 10. (It´s a little tricky, go to the street and number and then walk to the end of the aisle and when you reach a park turn right and you´ll see it)
Operating hours:
Mon 14:00 – 19:00
Tu – Sat 12:o0 – 19:00
Phone: 5563806168
Instagram: @naanmexico
Website: https://en.naanmx.com/